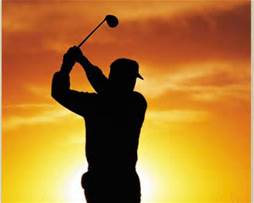 So I like to think that I'm a writer, which means that I am, in fact, a writer, which means that everyday I get my butt into a chair to write so I can hide from the three-dimensional world that really doesn't interest me as much as pages and screens do. Even if the story I'm working on is crappy and the characters won't say anything remotely interesting, I'm there every day. Hoping for that one good line.
Hey, it let's me hide out from that messy three-dimensional world.
Sometimes.
Years ago, I spent a weekend with my three-dimensional father-in-law Bob. Bob told me enough stories about his young life as a merchant seaman struggling in post World War II New York that I plowed them into a two-dimensional story about an upbeat young sailor giving up the sea to come home and defend the woman he loves. "Male Leary Comes Home" was intended to be just a little throwaway character sketch, but it got included in a couple of anthologies, and got some attention. You can find it at www.michaelguillebeau.com, if you're interested in kind of an oddball postwar cozy noir story.
Bob's ninety now. He's shriveled away to a caricature of his former self, but he's still out on the golf course twice a week, complaining when he doesn't break eighty. A few months ago, Bob buried his beloved Mary who had been at the center of his story since 1940.
A month ago, the doctors discovered an evil cancer growing in his lymph nodes. The only treatment offered was a five-hour surgery, followed by six weeks of chemo and radiation several hours from his home and friends. To a lot of people, it seemed like unnecessary torture for an old man.
But Bob wants to get back on the course one more time. He will be the first to tell you that golf is often a frustrating and painful game. But then his eyes will light up when he tells you about that one true shot.
He came through the surgery with flying colors. In a couple of weeks, I'm flying down to Tampa to spend several weeks with him during radiation. We've rented a small apartment on a golf course to stay in while I drive him back and forth and fetch us both beer.
So I'll come out of my two-dimensional world for a little while and try to coax bites of food into a man I love, and maybe even get him out to the putting green to keep his hand in.
And maybe learn something about one true shot from a master.