Home » Eight Mystery Writers You Should be Reading Now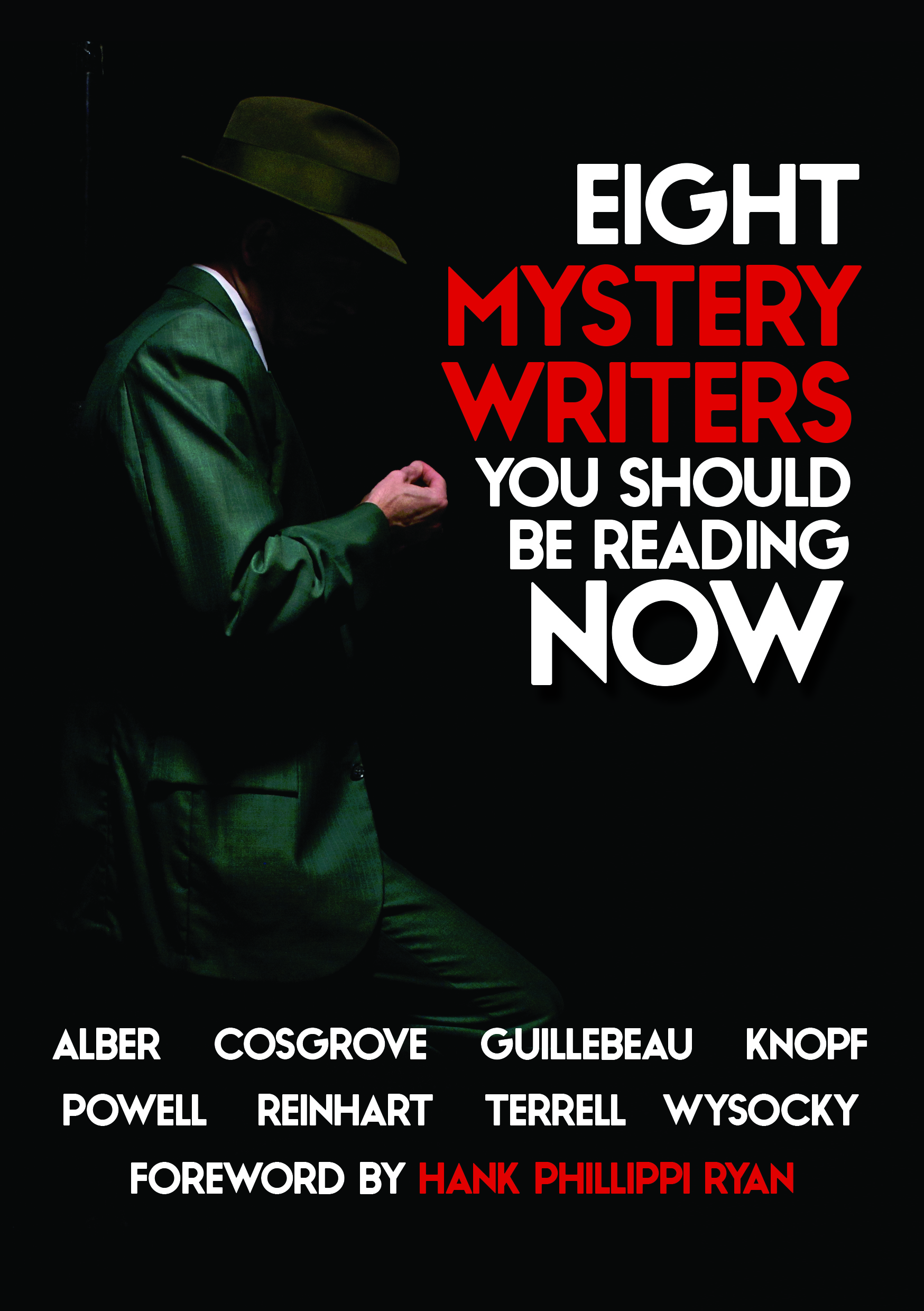 Mysteries are as broad and deep as the pain and nobility of the human heart. Most of us mystery fans don't have time to explore every sub-genre, which means that we're probably missing out on at least some stories that we might love.
That's why we put this collection together. This is a group of 8 up-and-coming mystery writers who you probably haven't heard of, but who critics and award committees have noticed. We've assembled a broad range of stories to allow you to sample a wide array of styles and find new voices you might have trouble finding on your own.
We have hard-boiled detectives, and we have crime-solving animals. We have deeply flawed characters, and we have cute youngsters. We have damaged women, kick-ass women, noble women and mean women, sometimes in the same character. We have tough guys in spades, and we have funny in spades.
Each writer contributed a story, a sample chapter from a book, and an interview. Because of our variety, there's sure to be something here you'll love, and maybe love for life.
So come on in for a taste. Here's our menu:
Lisa Alber – Murders surround an Irish matchmaker. Brooding, atmospheric and literary with beautiful writing set in the Irish countryside. Pushcart Prize Nominee.
 Kathleen Cosgrove – Florida weird with a middle-aged woman returning home. Kick-ass funny.
Michael Guillebeau –Broken war hero has to navigate the oddballs and save the girl to get back to the bar he's been hiding in. Reminiscent of Elmore Leonard and Carl Hiaasen. Silver Falchion Finalist, and Library Journal Mystery Debut of the Month.
Chris Knopf –Hardboiled in the Hamptons. Ex-boxer Sam Acquillo is a noir descendent of Travis McGee and Spencer, and one of my favorite characters. Nero award winner.
Jessie Bishop Powell— Cozy noir mysteries that embrace the genre's extremes. In The Marriage at the Rue Morgue, police suspect an orangutan of murder. Primatologists Noel Rue and Lance Lakeland have to save the ape and still find time to get married.
Larissa Reinhart—If you like Janet Evanovich's Stephanie Plum, you need to read Rinehart's Cherry Tucker. A damaged artist with twice the depth, twice the funny and set in small-town Georgia. I dare you to put this down. Daphne du Maurier Finalist
Jaden Terrell—Hardboiled PI with a Soft Heart. Nashville PI Jared McKean just wants to put his life back together. Shamus Award Finalist.
Lisa Wysocky—Multiple awards for Lisa's books about a horse trainer with a rebellious neice (?) and a smart horse who help her solve crimes. One of the most realistic and loving use of animals in mystery.Winner of American Horse Publication Awards, and the National Indie Excellence Awards.
We invite you to see what looks good, and take a bite for yourself. If you find something you like, our chefs will be happy to give you a full meal.
And we all deliver.